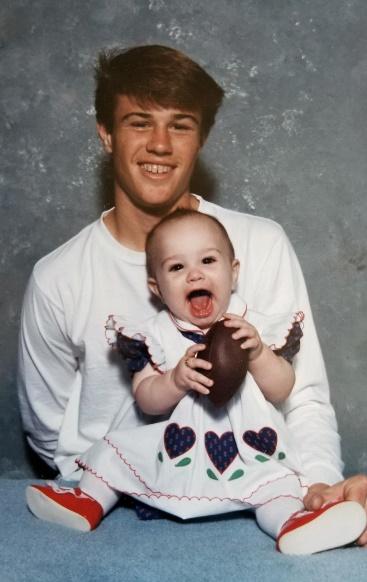 If I had to describe my personal story, I would say things can change in a moment...but how you respond is what really defines you.
We've all faced adversity at some time in our life? On a normal day, when you least expect it, something comes along in an instant and changes who you are forever.
My story started with a knock on the door. It was around two in the morning. My parents got up to answer it. The next thing I knew, they were talking to a lady they didn't recognize. "Do you know who I am?" She asked them. "No idea," my parents replied.
"My Daughter just had a baby girl." Silence...and "It's your son's." Another brief pause...."GREG!" My Mom immediately yelled out to my older brother. He had no idea what she was talking about because It wasn't my brother's baby.
It was mine...
I was only fifteen.
A three-sport athlete in high school. Soccer, Baseball, and Football. I dreamed of playing in college. I had the world ahead of me. Everything came screeching to a halt.
The baby's mother was my first relationship. It was short. I hadn't seen her in months. I had no idea she was pregnant. Of course, this wasn't planned nor could I possibly prepare for this day. It was just right there in front of me at that moment. I woke up that day as a normal high school kid and that night I became an adult.
I am sure you are thinking, "OH NO!" You are probably assuming my future was done. In your head you're saying, "How could I have made this mistake!"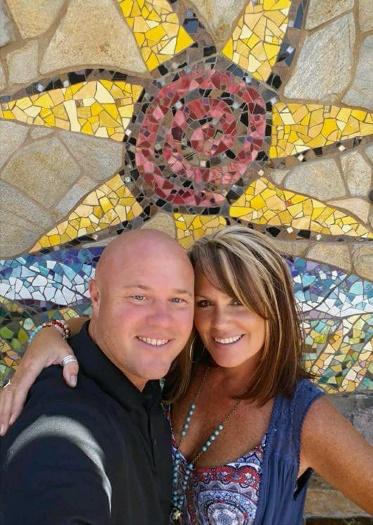 Well, I am here to tell you it was no mistake, at all. We know god has plans for everyone and circumstances are not always ideal. Looking back, my daughter, Heather, was one of the best things to ever happen to me. I accepted gods plan and refused to let it define me or break me. I used this moment in life as motivation for success, instead of an excuse for failure.
I attribute this outlook to my time in sports. I was lucky enough to be surrounded by great coaches who showed me that whether in sports or life, we never lose but rather always learn. They reminded me that character is equally as important as capabilities. One without the other is almost certain to impact the ones ability to overcome failure or defeat.
My coaches and mentors reminded me that whether its sports or in life, take responsibility for my actions and use my learnings as opportunities to grow. There will often be uncontrollable circumstances, but with the right attitude and effort, any obstacle or challenge I can overcome.
So that's what I decided to do. I stayed in school. I continued to play sports. I worked at night in a grocery store stocking shelves. My parents and I took custody of my daughter and just like that, life's next chapter for me began.
Of course, I could not do this alone...I was only 15. I had some amazing help along the way. My mother was instrumental in raising Heather while helping me maintain a sense of normalcy as a teenage boy. I continued to play sports and I got my diploma but as you can imagine, that wasn't easy. Once I graduated high school, there was no time for sports or college. It was straight to work. I had to contribute any way I could for my daughter.
After countless job trying to find my way, I finally found a career at Verizon and worked my tail off. It was there that I met my soulmate Mishelle, who accepted me and treated Heather as her own, without hesitation. We married a few years later and at twenty-three, we bought our first home and our instant family began.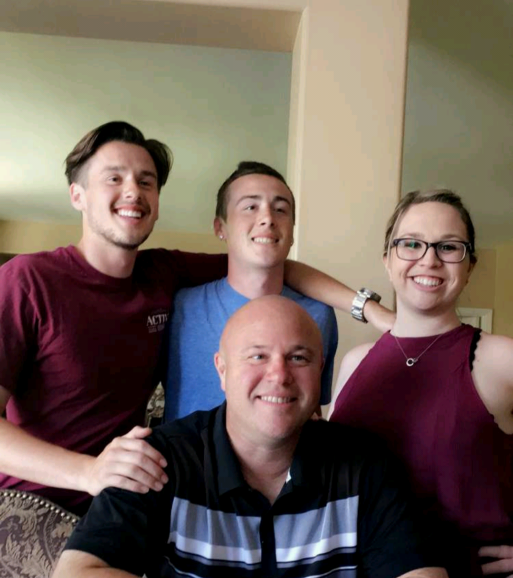 Fast forward twenty-five years. Still at Verizon. I started out as a Customer Service Rep in a call center and worked my way up to Associate Director of Sales, Marketing, and Training. In this role, I was responsible for leading nearly 100 employees spanning over 12 states, including several Managers and Supervisors.
Throughout my career, people told me I wouldn't succeed. They said I wouldn't advance because I didn't have a degree. I paid no attention to them. I just outworked them. I received ten different promotions throughout my time at Verizon.
Today, I share my story with my children. I remind them to always do the right thing. Put in the work. Turn obstacles into motivation because it's your ATTITUDE not your APTITUDE that will determine your ALTITUDE. It hasn't been easy. I spent two and a half decades in the corporate grind. Ten to twelve hour days. Weekends. Sacrifices. Most people would have thought they'd reached the pinnacle making a six-figure Income and coasted out the rest of their career. Unfortunately, like most good things, they come with a sacrifice. In this case, quality time with my family. This was not the life I imagined.
I didn't. I wanted more. I wanted to help others.
In 2003, I was really attracted to Real Estate and decided to explore my options. Shortly after and while still working a Full-Time job at Verizon, I became a licensed Real Estate agent. As a Part-Time agent for over 10 years, I quickly realized how satisfying it was to help others achieve the american dream of home ownership. In 2015, I decided to retire from Verizon and began a new career as a Full-Time Real Estate Advisor with hope that one day, I could create a family owned business with my wife and children in Real Estate.
It has been over 3 years since I left Verizon and began my career as a Full-Time Real Estate Advisor. Since then, I have helped more than 30 families buy/sell and invest in real estate Today my son Dylan (23) has just finished college at Point Loma Nazarene and is now a licensed agent. and Jacob (21) is n the process of earning his license too. Soon they will join me to create the "Roberts Real Estate Group". My daughter Heather (32) graduated Cal State Fullerton and is now the mother of 2 adorable girls (my GrandBabies...yeah!!!) Emma (4) and Addison (2) and living in Chicago with her husband Erik. This year, my wife Mishelle and I will be celebrating our 25th Anniversary. She is the family rock...without her strength and support, none of this would have been possible.
I won't lie, owning your own business has not been easy, but one thing is for sure, if we work together as a family unit and do everything with honesty and integrity while maintaining a positive attitude, we will quickly achieve all our goals and dreams!!!
I know I've taken up enough of your time but do appreciate you taking the time get to know me better. I think it is important to know who your working with...knowing where we have been and where we are going can sometimes create new connections we never knew we had.
Thank you for taking the time to learn more about me and my life. I hope you will allow me the opportunity to one day demonstrate our family capabilities and interview for the job to support whatever Real Estate needs you may have.
Sincerely,




Phillip Roberts, REALTOR®
LIC# 01421268
(909) 240-1300
Phillip@RobertsREG.com